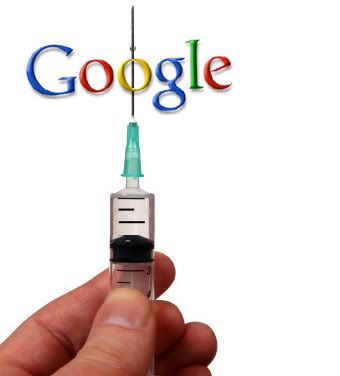 Are you a medical Googler? This is the term used by
a doctor to describe a difficult patient
who used Google to both research her disease and options - and him. Apparently the fact that she used Google contributed to her ill-behaved child and rude manners, who knew?
Tongue less in cheek, of course there's a problem with relying too much on the internet for medical advice - if you're not a doctor (or medical personnel of some sort), chances are pretty good you can't sift out the good advice from the bad advice with 100% accuracy. A doctor has the training to do this; some, like the author of the rather paternalistic Time article, view this as the primary purpose of a doctor - to have the training to separate out good from bad.
But
as others note
, the problem doesn't appear to be a patient who Googles their condition, so much as it is a patient who doesn't laugh at his jokes, or place full trust and authority in the doctor's hands (like nurses, who are apparently the best patients for just this reason).
The doctor claims this woman tracked down so much information on him, she even knew where he lived. And if this is true, then the patient certainly stepped over a line from researching disease/provider offering treatment to "kinda scary stalker behaviour" - and it's understandable anyone would be creeped out by that. But researching your own disease, and being able to ask "excruciatingly well-informed questions" (a problem, according to the doctor), seems like the precise thing patient-advocacy groups advocate for: a well-informed patient who is making the most informed decisions possible.
-Kelly